Why, oh why must Google be so awesome? It's not enough for them to be just the best search engine/everything else in the world wide web, they have to be awesome to work for TOO.
I mean, look at where they work: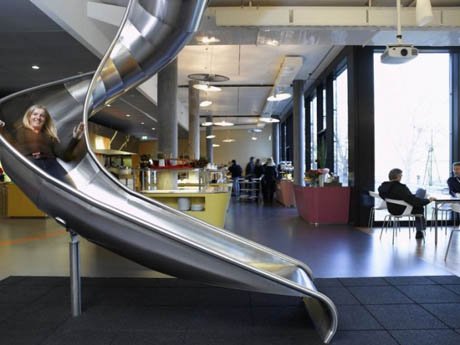 Totally not fair. Here's more pics >>
(click)
There's some internship Google offers for the summer, but I have to be enrolled in a 4-year college (which I'm not) so meh. Maybe next year? Though the chances of me actually GETTING the internship are slim to none. Still doesn't hurt to try. AND I'd get to be in California for a couple months. How awesome is that.
Now I have something to look forward to. :D